Self Care Gifts for Moms Who Need a Break
Looking for the best self care gifts to give yourself or another busy mom you know this Valentine's Day? Get the best self care gift ideas to treat yourself or someone else!
Valentine's Day is all about sharing the love with the people who are close to you. And for many people, that means giving gifts.
In fact, Americans spent just over $27 billion on Valentine's Day in 2020. That adds up to a lot of chocolate, flowers and teddy bears.
As busy moms, getting some self care gifts can be a nice change from the traditional Valentine's Day fare.
And really, self care is something moms could probably use more of.
According to a Zulily survey, 68% of moms say they get just one to five hours of "me" time per week. That means most moms are spending a few minutes a day at most taking care of themselves.
And that's not a great thing because trying to do it all as a busy mom can ultimately lead to mommy burnout.
So with Valentine's Day approaching, it's the perfect time to drop some hints to your significant other about the kind of self care gifts you'd like to get this year.
And if you're momming solo like me, then you can always treat yourself to a few things and be your own sweetheart.
Or, you might be putting together a self care gift basket for a frazzled mama you know who could use a little love.
Whatever the case, I've got some sweet gift ideas for Valentine's Day that you'll absolutely love!
Related post: 15 Best Busy Mom Gifts for 2021
Best Valentine's Day Self Care Gifts for Moms
1. Self care gift box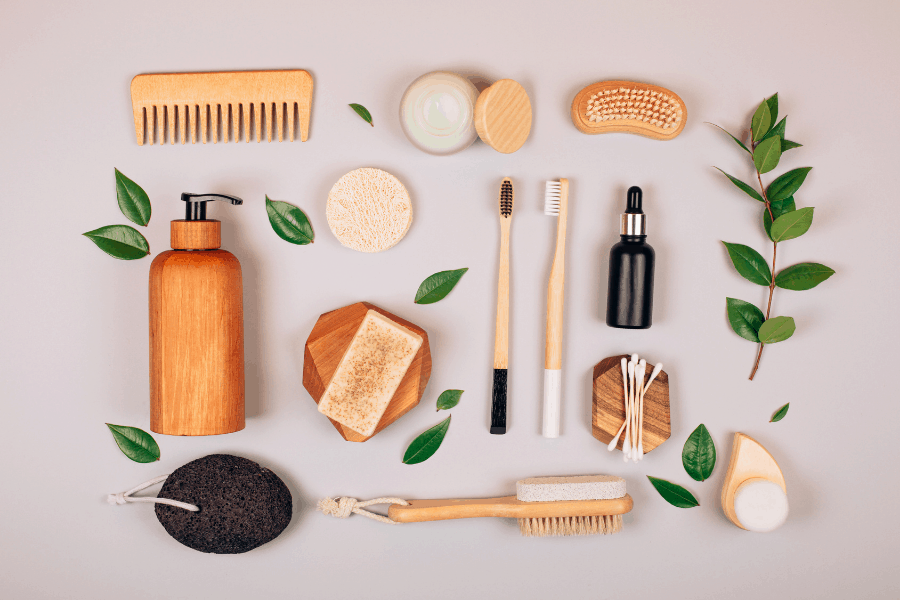 What could be a better self care gift for Valentine's Day than one that keeps on giving all year-long?
That's why I love these self care subscription boxes from Crate Joy.
You can pick a self care theme and get a box full of goodies to treat yourself with on Valentine's Day or any time.
There are lots of different boxes to choose from but here are some of my favorites:
HopeBox – Great for moms who struggle with anxiety
TheraBox – The ultimate self care gift box for moms who want to decrease stress and focus on self love
Feeling Fab – Perfect for the mom who wants to feel balanced and well
Paradise Delivered – A must-have self care subscription box for the mom who wants to plan a getaway without leaving home
Spark Hustle Grow – Self care gifts for the busy mom who's also a mompreneur!
Crate Joy is a great place to stock up on Valentine's gifts for yourself or another mom you know or to find the best subscription boxes for kids.
Head here to explore even more self care gift box ideas!
Related post:
How to Create the Perfect Self Care Routine as a Busy Mom
2. Honeylove shapewear
For the longest time, I didn't understand the appeal of shapewear.
But as I've gotten older (and ahem, a little rounder in some places) I've come to appreciate the value of a smoother-looking profile in the mirror.
I've tried a few different kinds of shapewear, including some of the really pricey stuff, but Honeylove is hands-down the best.
When they say it doesn't roll down, they mean it. And that's HUGE because who has time to be yanking up your shapewear all day?
If you've never tried shapewear before, then Honeylove could be a perfect self care gift to treat yourself to this Valentine's Day.
And when you shop now, you can get free shipping and returns on all orders!
3. True Botanicals "You Make Me Glow" face care kit
Taking care of your skin matters as a busy mom.
A regular skin care routine can help you look your best but it can also boost your mental health.
If you could use a little help getting into a skin care routine, this "You Make Me Glow" face care kit from True Botanicals is a must-have self care gift.
The kit includes:
Facial cleanser
Hydrating face oil
A glow-enhancing Radiance face roller
Basically, everything you need to put your best face forward.
And when you shop now using this link, you can get free shipping on orders of $35 or more!
4. Fyt digital personal training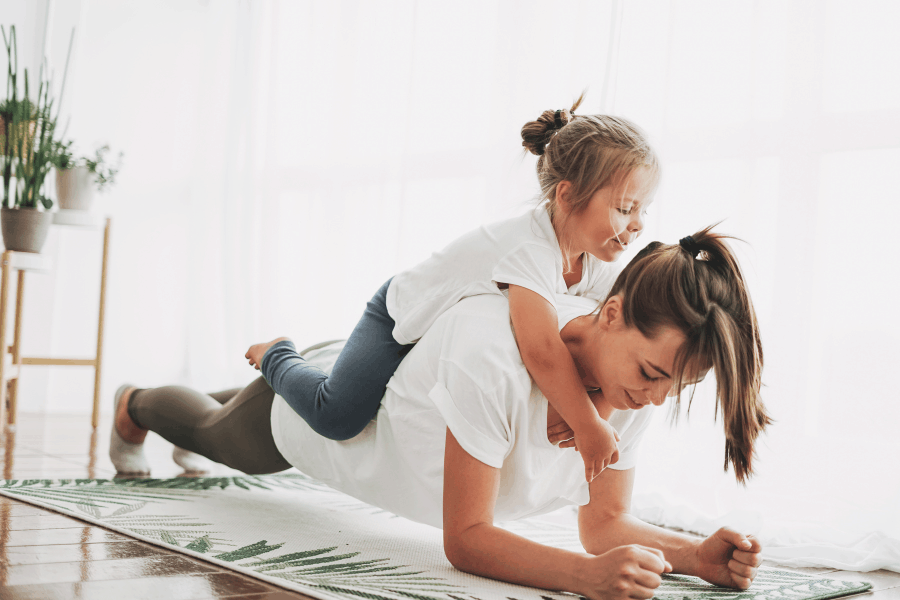 Is getting in shape one of your ongoing busy mom goals?
It's definitely one of mine and I try to fit in some type of exercise on a daily basis, though it isn't always easy.
If you're ready to commit to regular workout routines, having a digital personal trainer in your corner can be a huge help.
Fyt helps you connect with a digital trainer so you can get in shape without leaving the house.
Your digital trainer can help you create a customized workout plan to help you reach your fitness goals.
This is one of my favorite self care gifts because developing better habits and getting healthy is something that can last sooo much longer than a box of chocolates.
⇒Sign up now to try Fyt Duo digital personal training for 14 days free!
5. PowerSheets Goal Planner
Do you have some big goals you're working toward as a busy mom?
Maybe you want to lose weight and get healthy.
Or maybe you'd like to find some ways to make money from home.
Or just maybe you're aiming for something simple, like finally getting around to decluttering your house.
Whatever your goals are, writing them down in a planner can be a great way to motivate yourself.
If you've been neglecting your goals because you've been too busy taking care of your family, the PowerSheets Goal Planner is the perfect self care gift for Valentine's Day.
You can start fresh and map out your big goals for the year in the planner and easily track your progress as you get closer to achieving them.
⇒Get your PowerSheets Goal Planner now!
Related post:
10 Genius Hacks to Help You Crush Your Goals as a Busy Mom
6. The Organized Home course
Is your home a cozy, organized space or is it a chaotic mess from top to bottom?
If you chose #2, then getting your house in order can be one of the best self care gifts you can give to yourself.
Cluttered spaces and mess everywhere can lead to mental stress. And when you're already trying to do all the mom stuff, that's the last thing you need.
So getting your home clean, organized and decluttered can help you breathe easier, literally and figuratively.
The Organized Home course from Hillary at Pulling Curls gives you a complete blueprint to getting organized if it's something you've struggled with.
This course is made for you if you need help with:
Getting started with decluttering
Create systems for organization
Maintaining routines for keeping your home in shape
It's a great investment to make if you're ready to banish the mess for good.
⇒Head here to learn more about The Organized Home and what it can do for you!
7. Levoit Viera Himalayan salt lamp
Some self care gifts you buy to treat yourself because they're pretty to look at. Others you buy because they're functional.
This Levoit Viera Himalayan salt lamp is a mix of both.
The lamp gives off a soothing pinkish glow that can help you to relax after a busy day.
And if you're planning a quiet Valentine's Day at home with your significant other, it can help to set a romantic tone for the evening.
8. Essential oil diffuser
For the longest time, I scoffed at the idea of using essential oils.
I just really didn't see the point until I was desperate for a migraine course and discovered the power of peppermint oil.
A diffuser is a great addition to your collection of self care gifts if you're looking for things that can help you relax at home, improve your sleep quality or just stay focused so you can get things done.
I love this diffuser from Ansin but you might prefer this one from Earnest Living.
9. Fuzzy slippers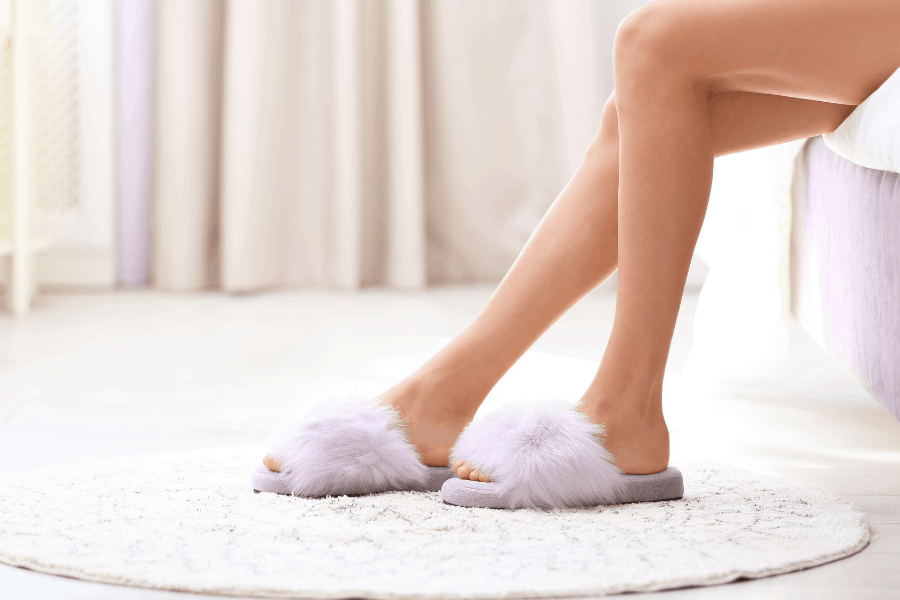 A pair of comfy slippers can make even the roughest day seem better.
If you're interested in some self care gift ideas to treat your tootsies with on Valentine's Day, here are some of my favorite fuzzy slipper picks:
JUMITI yellow women's slippers
TMBU pink women's fuzzy slippers
DUDU Town women's gray slippers
10. Stitch Fix styling
Do you struggle with feeling stylish and pulled together as a busy mom?
I get it. It's hard to spend tons of time getting ready when you're trying to get kids through their morning routine or make breakfast.
That's where Stitch Fix can help.
Stitch Fix puts together looks for you and delivers them to your door.
You can look great and feel great without having to put a lot of time or effort into it. And it's an easy way to practice self care.
If you haven't tried Stitch Fix yet, head here to learn more about how it works!
Related post:
The Perfect Morning Routine Checklist for Busy Moms
11. Audible Premium Plus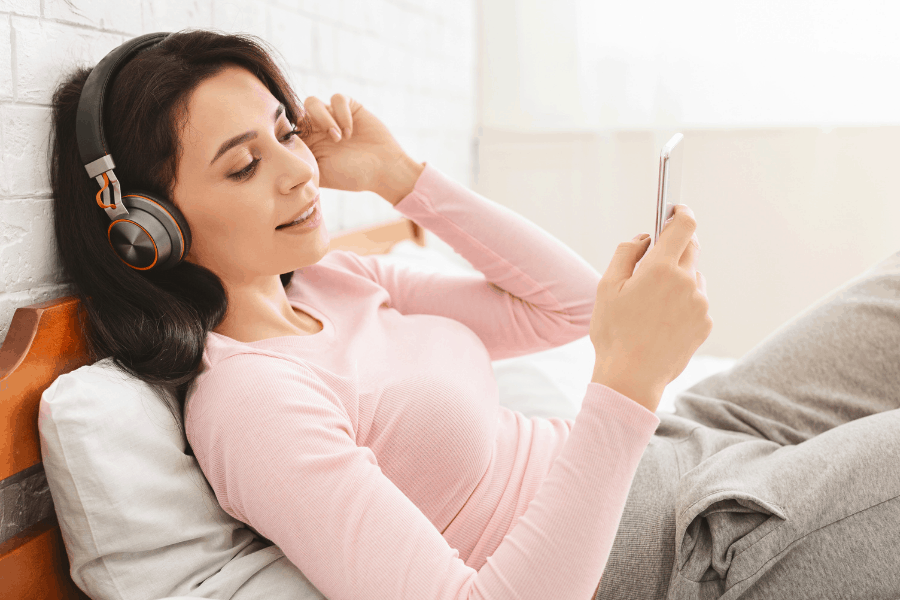 Love to read but never seem to have time?
Reading is one of my favorite hobbies to unwind but I definitely don't get to do as much of it as I'd like.
Listening to audiobooks can be a great way to work in some self care even when you're pressed for time.
I love my Audible Premium Plus subscription and if you haven't tried it yet, considering adding it to your self care gifts wish list.
You can listen to audiobooks at any time, anywhere.
Plus you can get 2 FREE audiobooks now when you sign up for a trial!
12. Blue Apron dinner subscription
I know I'm not the only mom who struggles with meal planning and deciding what to make for dinner each night.
Who would think such a simple thing as making dinner could be a major source of stress?
Getting dinner delivered can save time but takeout can be expensive, not to mention unhealthy.
But signing up for a dinner subscription service like Blue Apron can take the hassle out of preparing delicious, healthy meals.
Blue Apron isn't the only meal kit delivery service out there but it's one of my favorites because it offers a stellar combination of cost and quality.
Check out Blue Apron's meal kit plans to find one that fits your family today!
Related post:
10 Simple Meal Planning Tips for Moms Who Want to Save Time and Money
13. Mood-boosting tea
A good cup of tea can make life's worries seem a little less worrisome.
If you're not in the habit of drinking tea yet, this organic tea set from Numi can be a great way to get started.
It comes with a variety of teas to match virtually every mood, so you can feel more focused, get energized or enjoy better rest as part of your nighttime routine.
And if you like to take your tea with you, be sure to snag this gorgeous BPA-free Pure Zen tea tumbler.
14. Some time alone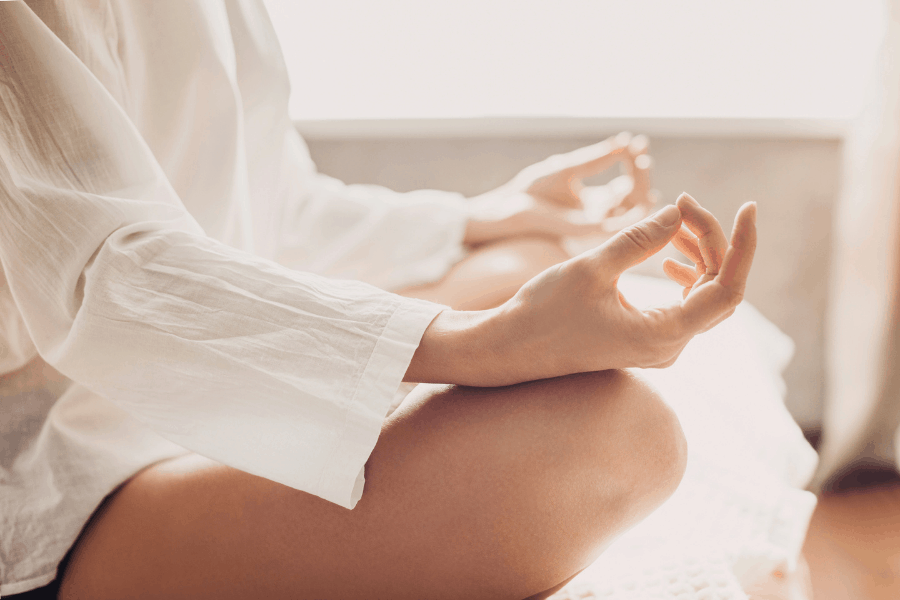 The last item on this list of self care gift ideas for moms might be the best one because it doesn't cost a dime!
Making time for yourself alone isn't always easy when you've got kids. Heck, you might not even be able to go to the bathroom by yourself.
But finding a window of time each day or each week that you can spend all by yourself to meditate, scribble in your journal, daydream or just rest is priceless.
So pull out your mom planner and look at your calendar.
Then try to find at least 15 to 30 minutes a day that you can set aside just for yourself. Or find a few hours you can block off each week for some alone time.
Then commit to showing up for your "me" time regularly.
If you're spending Valentine's Day with just the kiddos, then it's okay to make some of the day a family love fest. But aim to get in a few minutes solo to reflect on what it is you love about yourself most.
Which self care gift options are you looking forward to most this Valentine's Day?
Valentine's Day is usually a low-key celebration at my house. I give my kids gifts and chocolate and they usually make me a card or piece of art.
If that's the case at your house, then that's all the more reason to check out some of these self care gift ideas!
It never hurts to treat yourself just a little and these are some of my favorite self care pick-me-ups for making mom life just a bit easier.
Do you have a favorite self care gift idea to share? Head to the comments and tell me about it.
Then don't forget to pin and share this post!
Related post: 30 Amazing Stay at Home Mom Gift Ideas
Self Care Gifts for Busy Moms Who Do It All