Can't plan a getaway because you're short on cash? Or a global pandemic has, you know, made leaving the house impossible?
Don't sweat it, mama! Thanks to virtual vacations, you and your family can see the world right from your couch.
I love to travel with my kids. We usually take four or five trips every year. But this year's travel forecast? It's not looking so hot.
So, like you, I've been looking for ways to bring the travel experience home. And that's exactly what virtual vacations do.
What's So Great About Virtual Vacations?
Lots of things!
You can visit places you might never be able to see in-person as a family. And what's even better is that you don't have to spend a dime to do it.
That's great if you're a frugal family living on one income, right?
Plus, taking a vacation virtually can be a great way to sneak in a little learning on the side if you're checking out educational websites.
And you can take a vacation virtually any time, without having to juggle work schedules or school schedules.
Last but not least, going on a virtual trip means you don't have to lug a huge pile of dirty laundry home with you. (Doing endless loads of laundry is not my jam.)
So, in a nutshell, taking a digital vacation is pretty sweet. And if you're looking for the best destinations to add to your family's travel bucket list, I've got the exact list you're looking for!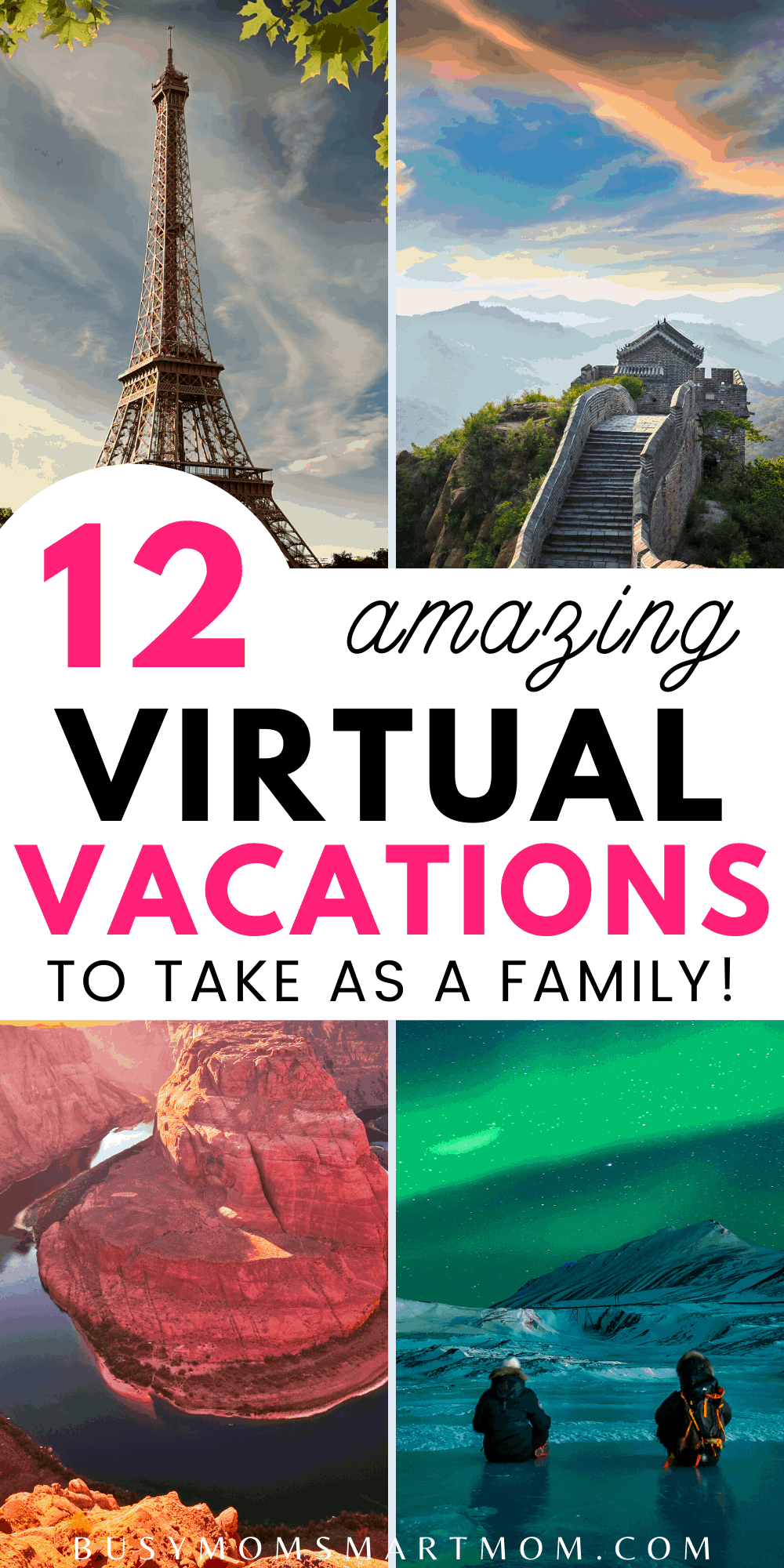 Amazing Virtual Vacations to Take as a Family
1. See the Grand Canyon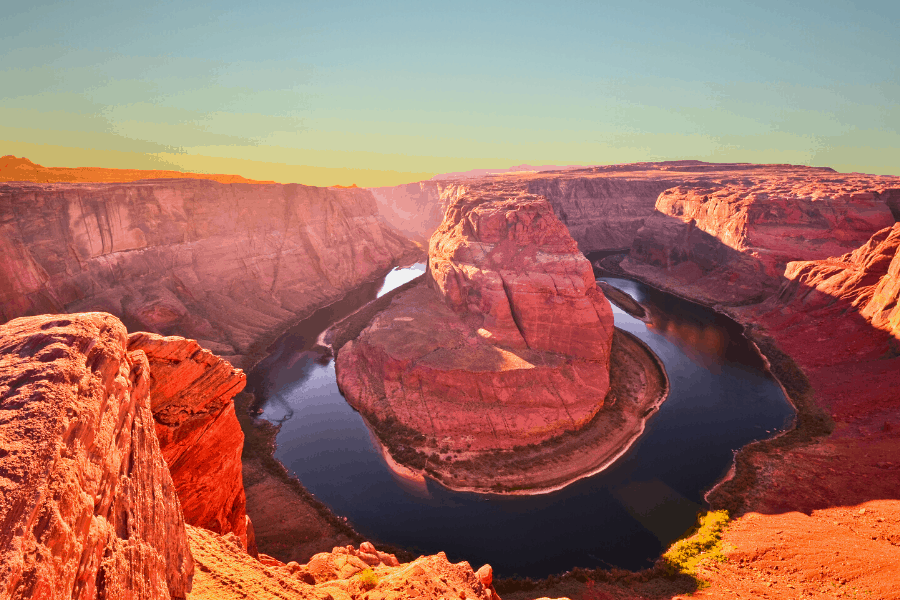 In my 20s, I had this romantic dream of moving to Arizona and living in the desert. Then I had kids and that dream got shelved.
But still, the Grand Canyon is one place I'd love to see in real life. The National Park Service makes that possible with virtual tours you can take online. You can hike to Phantom Ranch or float down the Colorado River, all online.
If you'd like to soak up more of Arizona's natural beauty, check out the panoramic views of Monument Valley. Then experience Antelope Canyon from the inside (virtually, of course).
2. Take a Tour of Italy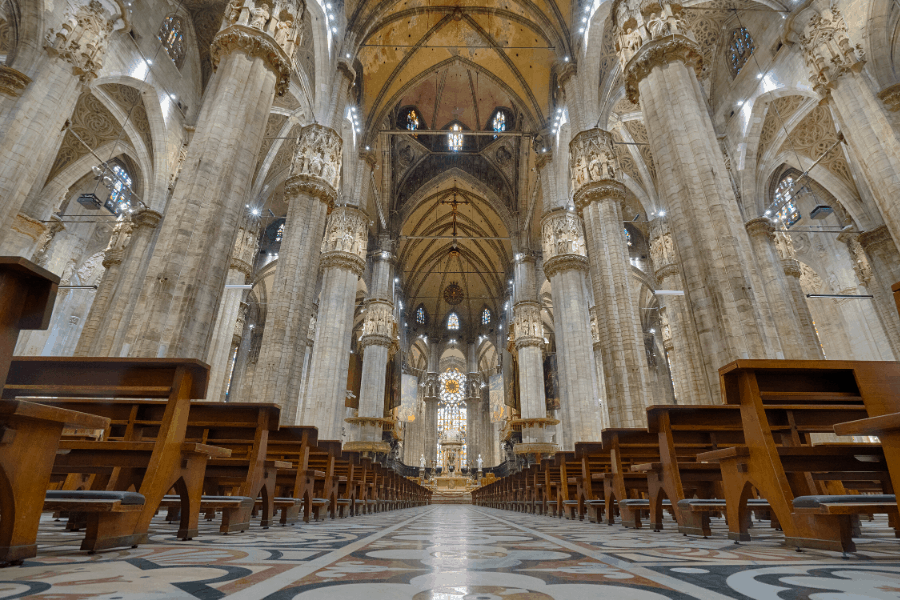 Italy is another place I dreamed of seeing in my 20s. If you and your family are interested in all things Italian, you'll want to start your virtual vacations list with a VR tour of the Milan Cathedral.
Then, of course, you'll want to head to Pisa to see the tower, followed by a trip to the Vatican. You can wrap up your virtual adventure with a 360 view from inside a Venezian gondola.
3. Get to Know Japan
At my house, we love all things Japan.
My daughter reads manga and got me into watching anime with her. That's turned into learning Japanese with Duolingo, cooking authentic dishes like omurice and katsudon and blasting J-pop songs on morning walks with our dogs.
If your kids have an interest in Japanese culture, you'll want to add this to your list of must-see virtual vacations.
The Japan National Tourist Organization has an amazing VR tour you can start with. During busy times, the Shibuya scramble is always something to see and of course, you can't miss a walk through the cherry blossoms.
4. Go Back to Nature in Alaska
My former in-laws took an Alaskan cruise a couple of years ago and while I don't care for cruises, I wouldn't mind checking out the natural scenery.
The National Park Service has a comprehensive virtual tour of Denali that offers an interesting look at how the landscape has changed. This VR tour highlights some of Alaska's most beautiful spots on land and from the water.
If your kids are interested in animals, you can use live cam feeds to peek in on walruses, bears and snowy owls. There's also a VR tour that lets you get an up-close look at the glaciers of Kenji Fjords.
5. Tour Washington, D.C.
We'd planned to visit D.C. as one of our family vacation stops this year. But since it looks like that may need to wait, we're going to do some sightseeing online instead.
If you'd like to take the kids to the nation's capital virtually, YouVisit has a great virtual tour you can try that begins with the National Mall. Then there's the Smithsonian virtual tour, which is a can't miss if your family is into museums. While you may not be able to get to the National Zoo, you can still take a self-guided tour online.
6. Visit Great Britain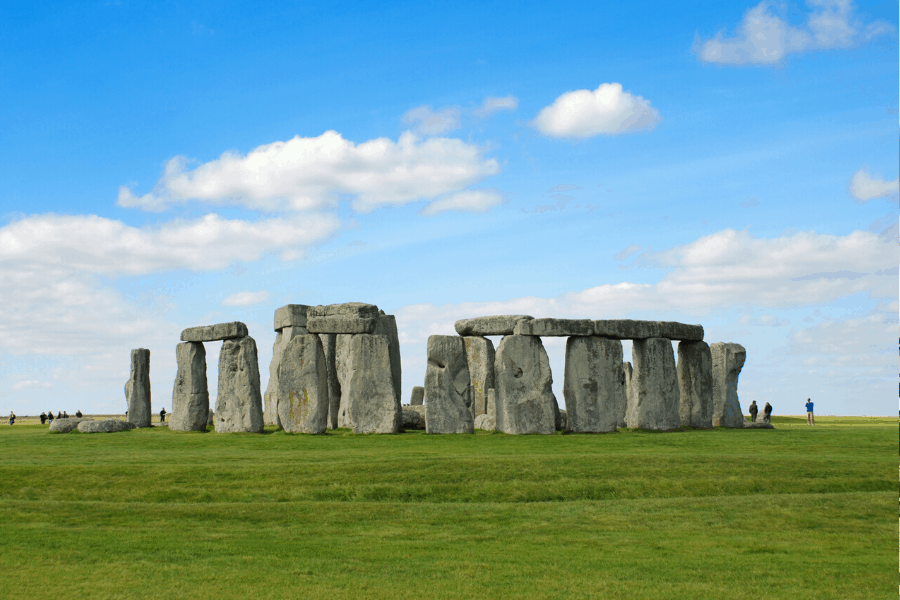 I'm a huge history nerd and I'm particularly interested in British history. If you've got some history lovers in your family, you're in luck because there are plenty of virtual vacations covering England, Scotland and Wales.
You can take this VR tour to go inside the stones at Stonehenge. If you want to see how royalty lives, you can take a virtual tour of Buckingham Palace.
I'd love to take my mother to Scotland someday (she's a HUGE Outlander fan) but for now, we'll have to settle for this virtual tour of Edinburgh Castle. And this site has some amazing videos and tours of Wales.
7. Explore China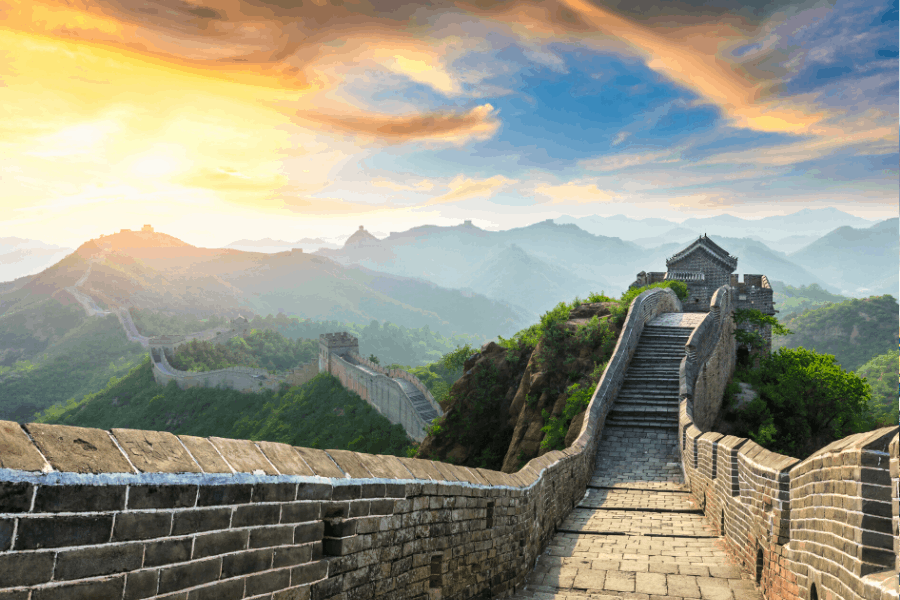 China is another great pick for virtual vacations if your family's interested in history. This is one virtual trip I've done with my kids, long before my obsession with "The Untamed" on Netflix began.
If you want to check out the Forbidden City with the kids, this site has some amazing aerial views and you can go inside here. You can head here next to tour the Great Wall, then watch baby pandas playing with their mamas at the Wolong Grove Panda Yard.
8. Go on Safari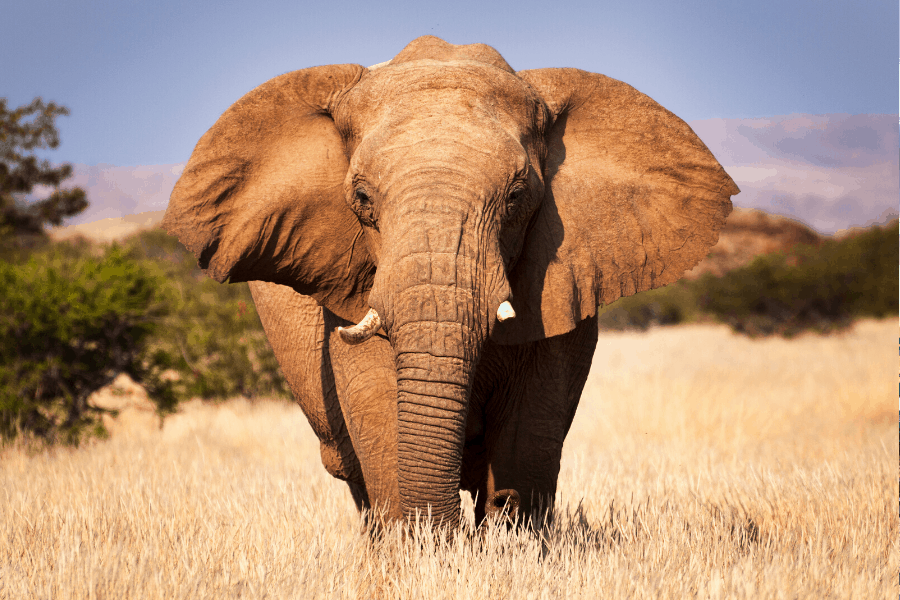 I once looked into planning a safari trip. Then I found out it can cost $10,000+ per person. So, maybe not doing that one any time soon.
But if your kids love "The Lion King" you can still take them on safari virtually. You can find hyenas, lions and eagles doing their thing here. WildEarth has some kid-friendly safari tours complete with a cute cast of real-life animal characters.
And if you want to see more of Africa, check out this VR tour of Madagascar, then see what the gorillas are up to at the GRACE Center in Kasugho.
9. Get Tropical In Hawaii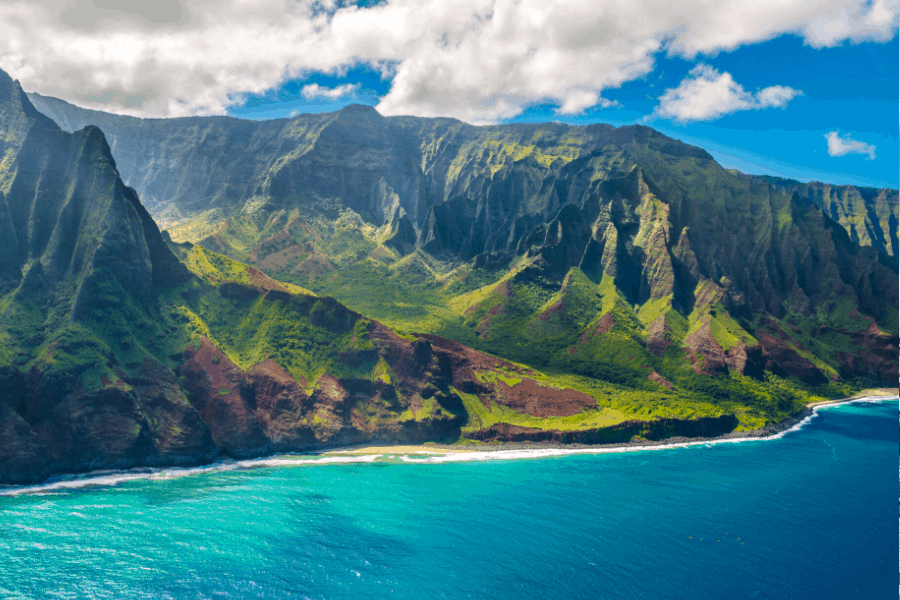 If your family is into sun, sand and beautiful sights then Hawaii is a natural pick for a virtual trip. Because there's just so much to see.
Start with the volcanoes, which science-minded kids are sure to love. Island hop from Maui to Lanai to the Big Island with this VR tour. Top off your trip with a relaxing walk along the beach in Oahu.
10. Vive La France
A trip to France would be tres magnifique and also tres expensive. So you can stay home and see it instead for free.
If you're wondering what to include on your French virtual itinerary, touring Versailles is a must. (You can learn more about how it went from humble hunting lodge to France's most recognizable home here and here.)
You can take the family on a tour of the castles of the Loire Valley next, then go inside the Louvre. Finally, you can wrap up with a virtual stroll around Paris.
11. Get to Know Antarctica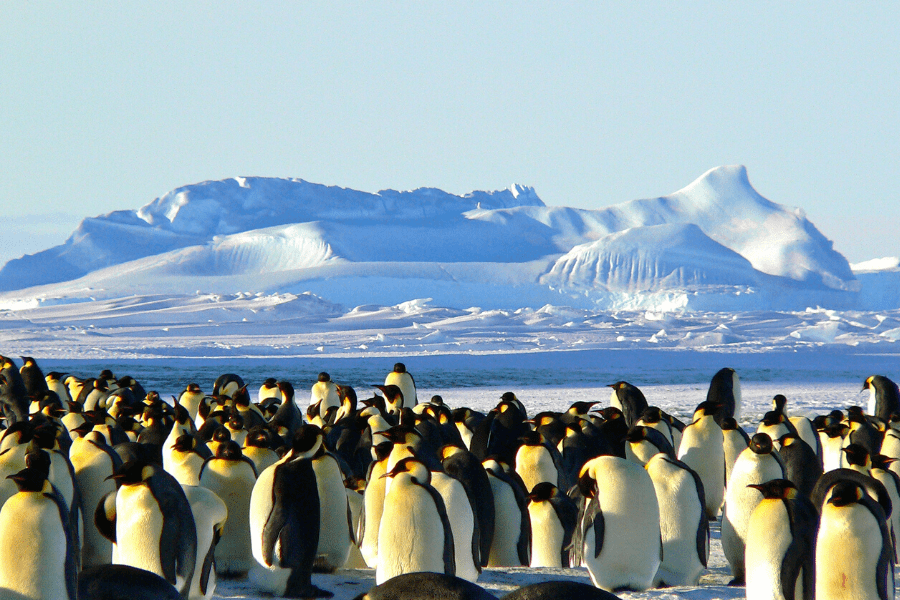 Antarctica isn't your usual vacation spot which is why you should take time to explore it virtually as a family.
Some of the best ways to do that include watching this video from Quark Expeditions, touring the Halley VI research station, taking in the view from the South Pole and getting to know some of the native penguin populations. And the best part is, you don't have to worry about frostbite. 🙂
12. Hit an Amusement Park
We love going to amusement parks as a family, even though they don't always go well with my anxiety.
(Did I have a panic attack after getting strapped into The Griffon at Busch Gardens last year? Yep. Will I go back and ride it again? Yep.)
If you love the thrills of a theme park, then why not check them out virtually? No crowds, no standing in line and best of all, no overpriced tickets.
Try a virtual tour of Universal Orlando or Disney. Then if you're brave enough, hop on some of the world's scariest rollercoasters.
Try These Tips to Make Virtual Trips More Fun!
If you're planning on taking some virtual vacations as a family, why not really get into it? In other words, incorporate some fun activities you can do at home to supplement what you're seeing on your laptop screen.
Here are some ideas for making the most of a virtual outing:
Do a craft or two that's specific to your travel destination (we use this book for combining art and geography as part of our homeschool learning)
Cook a family meal that's themed around a specific country (eat2explore is absolutely amazing for this! Get meals put together for you!)
Play a fun game that's unique to your travel location
Read some travel and geography-related books (we love this guide from Nat Geo!)
Listen to music or watch TV shows that feature the music and culture of your chosen destination (Amazon Prime and CuriosityStream both have a great selection of documentaries)
Doing these kinds of activities can be a fun and educational way to incorporate screen time into family time so your kids aren't just vegging out on YouTube for hours. Plus, you might be surprised at what you learn!
Which Virtual Trips Are on Your Family's Travel List?
Not being able to travel is a real bummer but you can still have fun at home as a family. Since there are 12 virtual vacation options here to choose from, you could take one a month as a way to help break up the boredom.
Do you have a must-see virtual vacay destination? Head to the comments and tell me about it! 
And don't forget to pin and share this post!